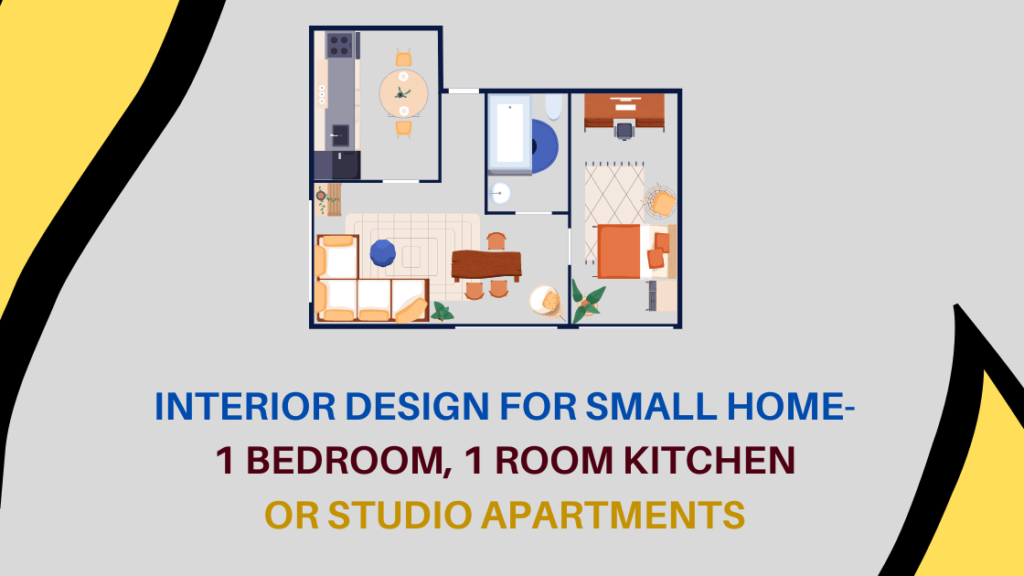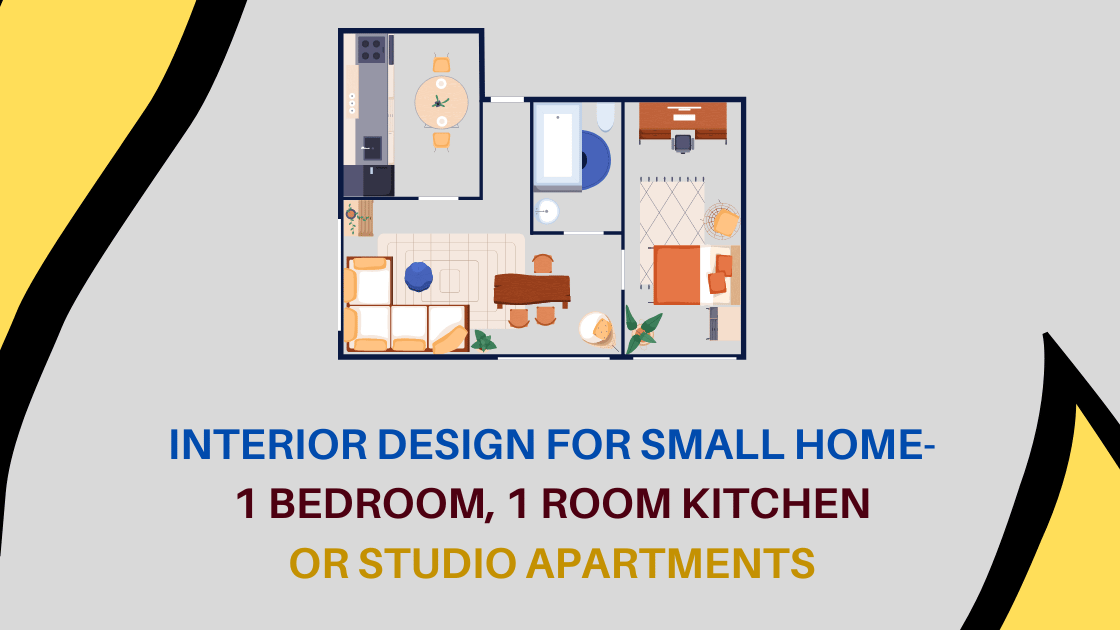 The design of a house reflects the lifestyle of its inhabitants and their preferred style. Apart from all the benefits it provides to you in terms of mood and feeling, a beautifully designed home sets the right first impression on your guests and also elevates your social standing.
Designing a small Indian home in Mumbai can be a lot more fun since every nook and the corner of the home is apparently visible. The real challenge is to utilize every space of the home optimally while making it functional yet beautiful.
This handy guide will act as the tips that you must not avoid to get your home interior design ready and get the Mumbai interior design within your budget.
Doesn't it sound interesting? Let's get reading!
The Basics of Interior Designing for Small House
If you are planning to rent or stay in your small house which is ready to move in, then it's essential for you to know the tips and tricks that you must not avoid while designing your small space.
The size of your home should not be the limiting factor for how beautiful your home can look. Even if you have minimal space, there are multiple ways to create a visually appealing space for your Mumbai house interior that feels spacious and comfortable.
Interior designing for small houses in Mumbai is not much different from designing large houses. What matters the most is how well the designer understands your needs and works accordingly. Follow the below-mentioned tips to get the best possible outcome:
Use the available space wisely
When you're designing a small house, you need to be strategic about how you use the available space. Every inch counts, so you need to carefully consider how you'll use each square foot of your floor plan. Each element of the design should serve a purpose and contribute to the overall functionality of the space.
In a small home, every room needs to serve multiple purposes. The living room may also double as the dining room, for example, and the bedroom might need to accommodate a home office. Flexibility is key in a small space.
In a small house, every element of the design needs to be carefully considered. The most minute details can have a significant impact. Choose light, airy colors to make the space feel bigger and more open. Mirrors can also be used to create the illusion of more space.
By being strategic about how you use the available space, you can design a small house that is both stylish and functional.
2. Colour plays a crucial role
Another thing to consider when trying to fit everything into a small house is color. It can help to make a small house appear larger, brighter, and more inviting. The right colors can also help to create a feeling of warmth and coziness.
If you want your house to feel bright and cheerful, it might be best to choose a bold, bright color like orange or yellow. On the other hand, if you want a more welcoming, cozy feeling in your home and make the space look bigger, try choosing a pale or neutral color like cream or blue.
Making sure that your interior design choices work with the size of your home will make it feel bigger and more welcoming.
When choosing colors for a small house, it is important to consider the overall color scheme of the house and the specific colors of each room. The colors of the walls, floors, furniture, and accessories should all work together to create a cohesive and appealing space.
3. Decoration
The decor in a small house should be beautiful yet functional.It should serve the primary purpose of making the space comfortable and inviting. However, it can also help to set a mood or create an atmosphere that reflects your personality.
When choosing décor for a small house, it is important to consider both function and form. However, they can often be at odds with each other.
For example, there is a strong trend toward using open shelving in small kitchens. This can help to make the space seem larger by making it easier to see through from one side of the room to the other. However, if you put too much on your open shelves they will become cluttered and look messy.
As a general rule, it is a good idea to keep the decor of your house as simple as possible. Too much clutter can make even the biggest space feel cramped and uncomfortable. In choosing furniture for a small house, look for pieces that have clean lines and are not too bulky.
4. Look for smart solutions
Looking for smart solutions can help you save a lot on construction costs. For example, using prefabricated walls or floors can be a great way to save on both materials and labor costs.
Some smart solutions include using components that can be used for multiple purposes, like built-in storage solutions, choosing compact appliances, etc. The key to designing your home pretty is by being creative and thinking outside the box.
By taking some time to research your options and plan ahead, you can save yourself a lot of money in the long run.
Last Minute Additional Tips to Design Your Small 1 BHK/1 RK Apartment in Mumbai
Interior design is an art form that involves the planning, creation, and development of space. It's not just about making something look nice, it's also about creating a functional space within the confines of what you have to work with.
If you're looking to make a small house feel larger, it's important to create an open space. This will give the illusion of more space and makes it easier for people to move around in the area. This means that you should avoid using lots of furniture and accessories, as they tend to close up a room.
A good interior design will also make the most of the space available. This means that you should avoid creating lots of corners in a room, as they'll make it feel smaller than it actually is. Instead, try and create an open layout that allows people to move around freely without feeling cramped or hemmed in.
It's tempting to want to fill up every inch of wall space with decorations, but this can make your space feel cluttered. Instead, try using one or two large pieces of art — framed or unframed. This will give the room a focal point while still keeping things simple and open.
Use the right combination of light and bright colors to make the space feel larger and more open. And finally, make sure to incorporate personal touches to make the space feel like home. Think simple and go minimal.
The Bottom Line
It's important to remember that there is no right or wrong when it comes to designing your home.
You can make an area look however you want to, add whatever colors you like, and have whatever furniture you prefer. You might have to do some experimenting to find out what you prefer, but in the end, decorating your home should be a lot of fun.
If you have a 1BHK/1RK flat interior designing in Mumbai, interior design can be a challenge. But it's not impossible! With some creativity and careful planning, you can make your small house feel spacious enough for everyone to enjoy. The most important thing to remember is that less is more in a small space.